To My Fellow Shareholders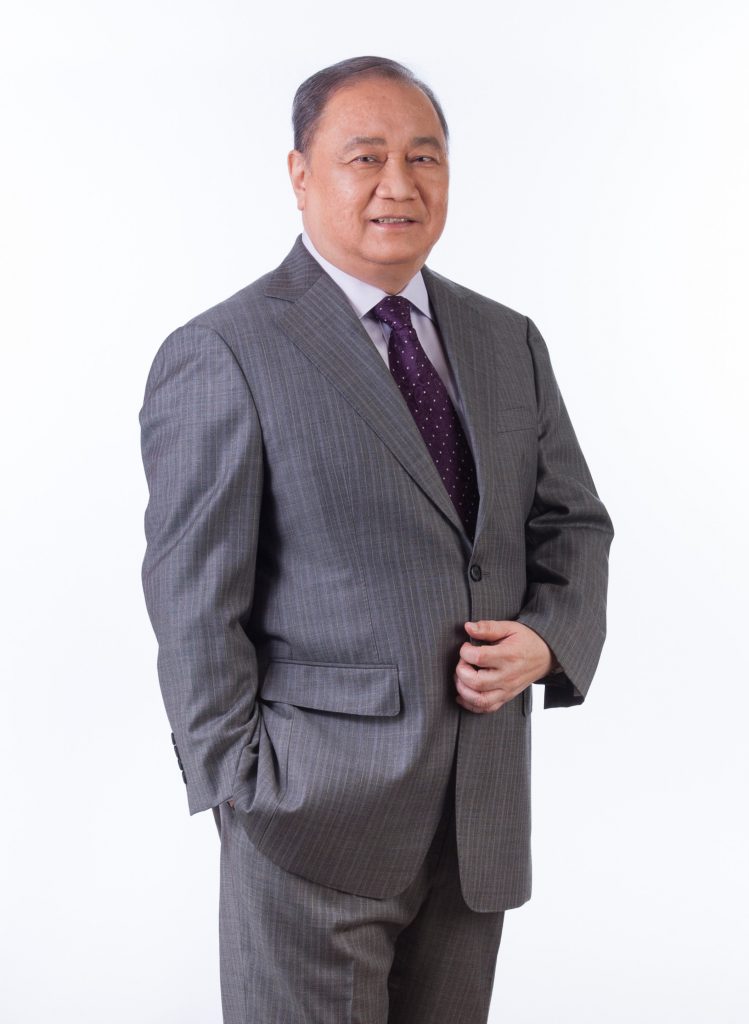 As I write this, our expectation that First Pacific's 2019 results would mark a turnaround in our financial and market performance stands only half-redeemed, owing to the continuing impact of the Covid-19 pandemic on financial markets. This terrible disease seems likely to continue reverberating around the world for much of this year even as it begins affecting the performance of our investee companies with the move globally towards social distancing and reduced consumption. Notwithstanding the potential impact of external factors, even ones as threatening as this, we are confident that your Company has been firmly placed on a path towards a strong rebound once the world economy and society begin to recover.
Your Company's full-year net loss of US$253.9 million is only our second one in the entire history of First Pacific. Recurring profit was flat in 2019, with strong growth in contribution at Indofood and MPIC offset by poor results at non-core group companies. As a review of our P&L shows, it is investments in Goodman Fielder in Australia and PacificLight Power in Singapore that pulled our results into negative territory.
Now that we have written off most of the funds invested in those two companies, I can report that we have moved decisively to insure against any repeat. Following our commitment made in 2017 and reiterated with our 2018 results to allocate spare capital only to debt reduction and/or share repurchases, we have formed a Finance Committee at Board level made up of four Independent Non-executive Directors ("INED") and the Chief Executive Officer; it is chaired by an INED and its terms of reference can be found on our
website
.
In 2019 we established an Ad Hoc Selection Committee made up of four INEDs and our Chairman Anthoni Salim to seek a new INED. With the approval for publication of our 2019 results at our Board meeting today, we have added a fifth INED to our board of directors, bringing the total to five, and a fourth Non-executive Director, Axton Salim. New Independent Non-executive Director Blair Pickerell brings decades of conglomerate and investment management experience to our Board and Axton Salim brings 16 years of experience at Indofood – our single greatest asset – and I am confident they will bring great value to the First Pacific Board in the years ahead.
The 2019 bottom line belies the performance of First Pacific's core investments last year. Indofood continues to go from strength to strength and the outlooks suggests this growth will carry on for years to come. PLDT is only just beginning to leverage its competition-beating cellular network into earnings growth – we expect stronger earnings this year and next. MPIC continues to benefit from strong demand growth in its core businesses and forecasts of continuing strong economic growth in the Philippines suggest the outlook here remains positive, even as MPIC works to mitigate uncertainty over regulatory issues going forward.
At First Pacific Head Office our cash flow is improving, and the expected performance gains of our key operating companies suggest the outlook is positive. Continuing strengthening of our cash flow towards the point where we may contemplate a meaningful medium-term share repurchase program heralds the prospect of a rebound for a share price at a decade-and-half low and near-record high discount to net asset value.
Yours cordially
M V Pangilinan
Managing Director and Chief Executive Officer
24 March 2020